Requirements / Conditions
By submitting your CO application to SICC, you are hereby undertaking and agreeing to the following:
SICC is required to retain a copy of each Certificate of Origin issued or documents endorsed/certified, together with a set of the relevant supporting documents. Each application for a Certificate of Origin together with an appropriate set of supporting documents must, therefore, be accompanied by a duplicate copy/set.
Wherever applicable, the originals of supporting documents are to be submitted. If they are not available, photocopies are acceptable provided they are clear, marked and signed "Certified True Copy" by an authorized signatory and stamped with the company's official rubber stamp.
Applicants may also need to bring the originals of supporting documents for sighting by SICC. The originals may be returned together with the endorsed certificates/documents. Copies will be retained by SICC together with the duplicate Certificate of Origin.
SICC reserves the right to require applicants to produce additional documentary evidence to allow sufficient verification of the particulars submitted.
SICC also reserves the right at its absolute discretion to decline to issue or endorse or certify a Certificate of Origin or other trade documents without assigning any reasons.
Occasions may arise when an applicant has difficulty in producing the full supporting documentation required. Where applicants have valid reasons for their inability to comply in full, they should consult our Certification Officer.
Where the applicant is unable to meet any of the requirements, an Insurance or Banker's Guarantee may be required.
All applications for the issuance, endorsement and certification of Certificate of Origin/other trade documents will be dealt with by authorized SICC staff in strict confidence.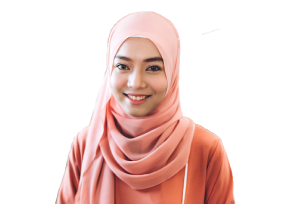 Ask Salma
Need help? Let me know if you have any enquiries about Cerifications!